The real Nemo movie: Description of embryonic development in Amphiprion ocellaris from first division to hatching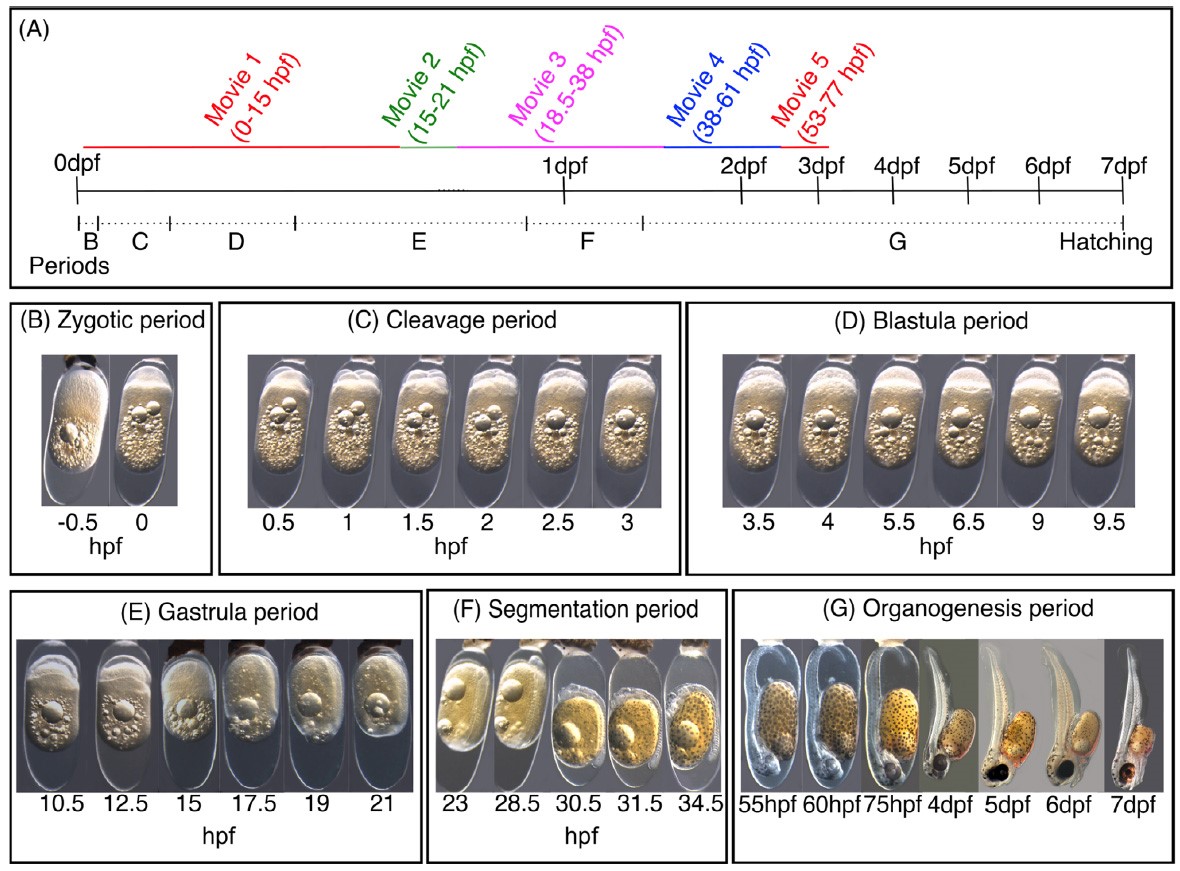 Background
Amphiprion ocellaris is one of the rare reef fish species that can be reared in aquaria. It is increasingly used as a model species for Eco-Evo-Devo. Therefore, it is important to have an embryonic development table based on high quality images that will allow for standardized sampling by the scientific community.
Results
Here we provide high-resolution time-lapse videos to accompany a detailed description of embryonic development in A ocellaris. We describe a series of developmental stages and we define six broad periods of embryogenesis: zygote, cleavage, blastula, gastrula, segmentation, and organogenesis that we further subdivide into 32 stages. These periods highlight the changing spectrum of major developmental processes that occur during embryonic development.
Conclusions
We provide an easy system for the determination of embryonic stages, enabling the development of A ocellaris as a coral reef fish model species. This work will facilitate evolutionary development studies, in particular studies of the relationship between climate change and developmental trajectories in the context of coral reefs. Thanks to its lifestyle, complex behavior, and ecology, A ocellaris will undoubtedly become a very attractive model in a wide range of biological fields.